All the paperwork you'll need for an easy name change for just £20
Don't miss any paperwork with a selection of over 500 companies. Includes all government agencies.
check
Included in each kit
Over 500 listings (financial, insurance, rewards & more) Ready to send notification letters and faxes Ready to forward emails Company specific name change forms Unlimited companies Detailed name change processes Easy Name Change guide Emailed & Downloaded Money back guarantee
mail
+ Optional print and post service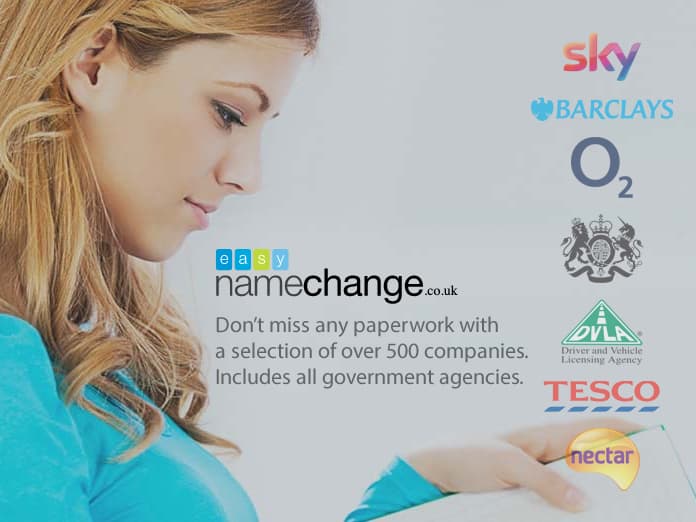 Our Deed Polls are accepted by DVLA, Passport Office, UK Government and Banks.
Step 1. Choose

Select all government agencies and companies. Over 500 listings!

Step 2. Follow

Step by step instructions provided for each organisation. Just follow the personalised checklist.

Step 3. Sign & Send!

Sign and send your name change letters, forms, emails and faxes.