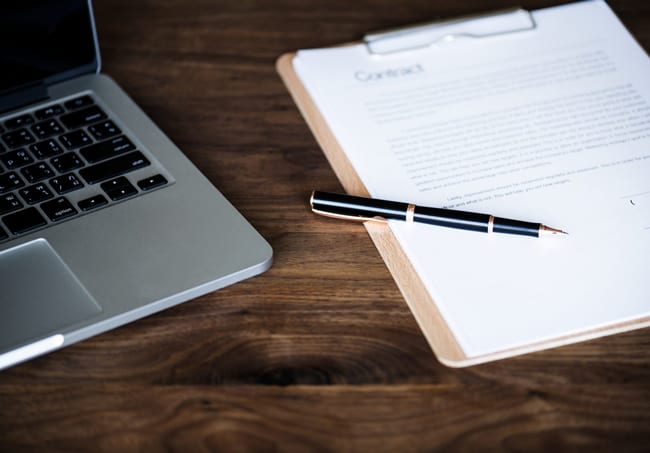 How to Apostille a Deed Poll
Now that you've changed your name by Deed Poll, you may be seeking to validate your change of name outside of the United Kingdom (UK). In order to do so, you will need to Apostille your Deed Poll. This can come as a big surprise to a lot of people, who would otherwise have lived their lives having never heard of the term Apostille – as such, it can be difficult to find out how to Apostille a Deed Poll. Luckily, we are experienced specialists in providing all forms of legalisation services (not just the Apostille!) and we can help you with the whole process. So, how is it done?
Before you apply to Apostille a Deed Poll, it is important to know that unless you had your Deed Poll witnessed by a practicing Solicitor or Notary, you cannot Apostille your original Deed Poll. This is due to Government regulations that prevent private documents from being Apostilled directly – but don't worry, we can still Apostille a Deed Poll. We can obtain certified or notarised copies of your Deed Poll, which can then in turn be Apostilled.
Now the certified or notarised copies of your Deed Poll can be Apostilled – and we take care of it for you, so that you don't have to worry. As quickly as in a single day, the certified or notarised copies of your Deed Poll can be Apostilled and back in the post to you – all you need to do is send us your signed and witnessed Deed Poll. Not only can we carry out the entire service for you, but we can offer exclusive discounts on our services to Apostille a Deed Poll if you drafted your Deed Poll with our company.
You might be thinking; 'I had my Deed Poll signed, dated and witnessed. Why do I need the Apostille'? The answer is simple – without carrying the Apostille stamp, your Deed Poll will not be recognised outside of the UK. The purpose of the Apostille is to verify the signatories of a document – as private signatories cannot be verified the signature of a Solicitor or Notary is required for verification. The Apostille then acknowledges the signature of the Solicitor or Notary and is applied, preparing the document for use abroad.
Do you need to Apostille a Deed Poll? Perhaps you want to have your original Deed Poll signed in the presence of a Notary? We can arrange all of this for you. If you need our services, we would be delighted to assist.
We look forward to hearing from you.